#JoinTeamEliot
A great and friendly place to work, so bring your passion, commitment and expertise and enjoy the opportunities to make a difference every day.
#JoinTeamEliot
All of our vacancies are advertised below or via NHS Jobs.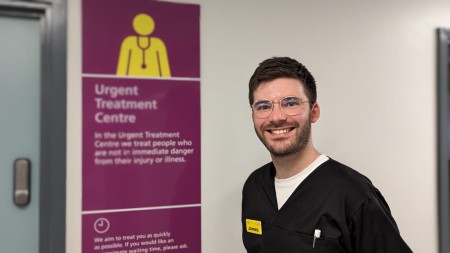 Here at George Eliot our vision to 'excel at patient care' takes centre stage. An ever evolving clinically-led acute service provider we are on a journey to continually provide high quality, safe and responsive services delivered by inspiring, friendly and compassionate staff who share our corporate values which underpin everything we do.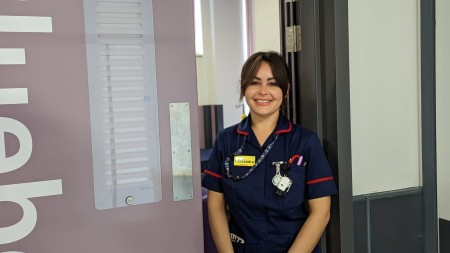 Our values are not just words on a piece of paper, they bond us together, reflect our ambition and shape who we are:
Effective Open Communication
excellence and safety in everything we do
Challenge but support
Expect respect and dignity
Local health that inspires confidence
The hub of our Trust is located on the outskirts of Nuneaton. Our services cover a large footprint including North Warwickshire, South West Leicestershire, and North Coventry. We also provide a range of community services, delivered across Coventry, Warwickshire and Leicestershire. 
Why should I join George Eliot Hospital?
We offer excellent education and training opportunities for all of our colleagues, a strong team ethic and a proud local workforce.
Here are just a few of the benefits of working at George Eliot Hospital:
Training and Education Centre
On-site nursery,
27 days minimum annual leave plus bank holidays,
Cycle to work scheme,
Staff benefit schemes and a staff App.
Subsidised on-site parking that is cheaper than our local neighbours!
Flexible working
Subsidised restaurant
Green spaces for our staff.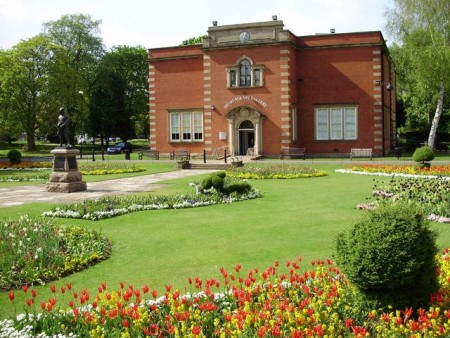 In addition, the local community is close to major cities and attractive villages, has excellent road and rail links and is close to two international airports (Birmingham and East Midlands Airport).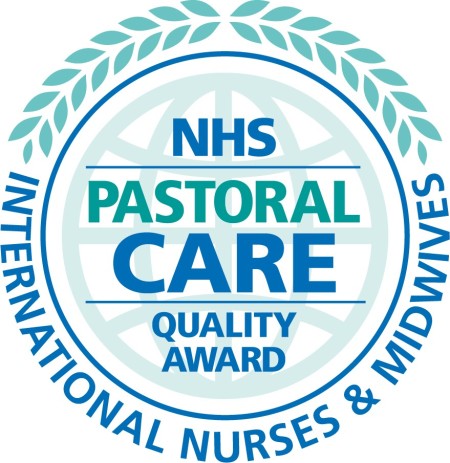 George Eliot Hospital NHS Trust has achieved the NHS Pastoral Care Quality Award for providing best practice pastoral care for international nurses and midwives. This recognises the excellent support and development offered to international nurses at the Trust to help further their careers.
Coming for an interview with us?
Congratulations! You will have received an email reminder from our recruitment system, Trac, which has an interactive link for you to select your combination of documents which you will need to email back us via Trac. You also need to bring your ID documents with you on the day of the interview.
Unsure what you need to bring or when your interview is? You can find all of this information on your Trac account.
We look forward to seeing you at your interview. Good luck!
Open vacancies
Clinical Support Worker- Developmental Role

Job Title-Clinical Support Worker Hours per week-37.5 Hours per week Perm/Fixed Term - Permanent Salary-£22,383- £24,336 per annum Closing Date: 29th ...

Salary: £22383.00 to £24336.00
Job Type: Permanent
Location: Nuneaton, CV10 7DJ
Posted: 6 December 2023 13:30
Closing Date: 29 December 2023
Employer: George Eliot Hospital NHS Trust
Reference: C9230-23-0536

Community Heart Failure Health Care/Clinical Support Worker

Job Title-Community Heart Failure Health Care/Clinical Support Worker Hours per week-37.50 Perm/Fixed Term-Fixed Term Salary-£22,816 - £24,336 per ann...

Salary: £22816.00 to £24336.00
Job Type: Fixed-Term
Location: Nuneaton, CV10 7DJ
Posted: 6 December 2023 16:23
Closing Date: 14 December 2023
Employer: George Eliot Hospital NHS Trust
Reference: C9230-23-0538

Pre-Registration Pharmacy Technician

Job Title - Pre-Registration Pharmacy Technician Hours per week - 37.5 Perm/Fixed Term-Fixed Term - 24 months Salary - £19,371 - £20,697 per annum ( t...

Salary: £25147.00 to £27596.00
Job Type: Fixed-Term
Location: Nuneaton, CV10 7DJ
Posted: 16 November 2023 16:56
Closing Date: 10 December 2023
Employer: George Eliot Hospital NHS Trust
Reference: C9230-23-0506

Band 6 Exercise Physiologist

Job Title -Exercise Physiologist Hours per week-37.50 Permanent / Fixed term -Fixed term 12 months Salary-£35,392 - £42,618 per annum Closing Date -15...

Salary: £35392.00 to £42618.00
Job Type: Fixed-Term
Location: Nuneaton, CV10 7DJ
Posted: 4 December 2023 15:36
Closing Date: 15 December 2023
Employer: George Eliot Hospital NHS Trust
Reference: C9230-23-0531

Clinical Sister/Charge Nurse

Job Title -Clinical Sister Emergency Surgical ward Hours per week-37.5 hours per week Perm/Fixed Term- Permanent Salary - £35,392 - £42,618 Per Annum ...

Salary: £35392.00 to £42618.00
Job Type: Permanent
Location: Nuneaton, CV10 7DJ
Posted: 4 December 2023 11:45
Closing Date: 14 December 2023
Employer: George Eliot Hospital NHS Trust
Reference: C9230-23-0528

Trainee Gynaecology Oncology Nurse Specialist

Job Title -Trainee Gynaecology Oncology Nurse Specialist Hours per week- 30 hours per week Perm/Fixed Term-Permanent Salary-£43,742 - £50,056 pro rata...

Salary: £43742.00 to £50056.00
Job Type: Permanent
Location: Nuneaton, CV10 7DJ
Posted: 6 December 2023 09:09
Closing Date: 17 December 2023
Employer: George Eliot Hospital NHS Trust
Reference: C9230-23-0534

Consultant Paediatrician with Diabetic Interest

Job Title - Locum Consultant Paediatrician with a Special Interest in Diabetes Hours per week -10 sessions per week Fixed term, Locum Salary details: ...

Salary: £93666.00 to £126281.00
Job Type: Locum
Location: Nuneaton, CV10 7DJ
Posted: 11 October 2023 13:11
Closing Date: 11 December 2023
Employer: George Eliot Hospital NHS Trust
Reference: C9230-23-0420

Community Heart Failure Specialist Nurse (HFSN)

12 month Secondment/Fixed Term contract NHS England and NHS Improvements are funding Cardiac Rehabilitation (CR) service for 12 months for Heart failu...

Salary: £43742.00 to £50056.00
Job Type: Fixed-Term
Location: Nuneaton, CV10 7DG
Posted: 1 December 2023 15:06
Closing Date: 12 December 2023
Employer: George Eliot Hospital NHS Trust
Reference: C9230-23-0527

Radiology Administration Manager

Job Title-Radiology Administration Manager Hours per week-37.50 Perm/Fixed Term-Permanent Salary-£25,147 - £27,596 per annum Closing Date-1st January ...

Salary: £25147.00 to £27596.00
Job Type: Permanent
Location: Nuneaton, CV10 7DJ
Posted: 7 December 2023 09:43
Closing Date: 1 January 2024
Employer: George Eliot Hospital NHS Trust
Reference: C9230-23-0541

Locum Consultant in Care of the Elderly

Job Title-Locum Consultant in Care of the Elderly Hours per week-10.00 sessions per week Fixed term Contract Salary - £93,666 - £126,281 per annum Clo...

Salary: £93666.00 to £126281.00
Job Type: Fixed-Term
Location: Nuneaton, CV10 7DJ
Posted: 5 December 2023 16:08
Closing Date: 5 January 2024
Employer: George Eliot Hospital NHS Trust
Reference: C9230-23-0532