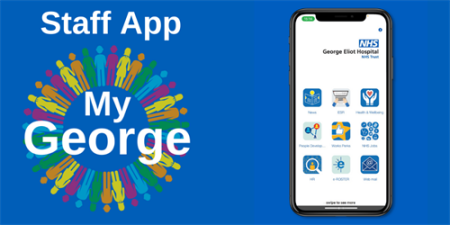 We have launched a new app for colleagues across George Eliot Hospital NHS Trust to bring together useful information and resources at your fingertips, wherever you are from your mobile phone.
The @MyGeorge app is available to download free to your smartphone and includes quick links to e-Roster, our latest news, ESR, contacts, wellbeing support, HR advice and much much more.
We also plan to use this app in the future to be able to keep in touch using urgent notifications on any important news or urgent messages that may affect your day to day work.
How do I download the APP?
Android
Download via the QR code below, access the link here or search for @Mygeorge on the Play Store.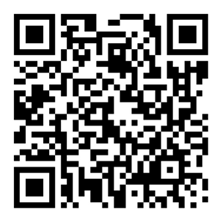 iOS - iPhone
The iOS version for Apple iPhones is NOT searchable or downloaded from the App Store. It is a custom app and is downloaded via the Apple iTunes Store.
If you do not have the Apple iTunes Store please download this first on your iPhone by visiting the App Store and searching iTunes Store. Once you have downloaded the iTunes Store, please follow the simple steps below.
Please scan the following QR code with your QR reader or camera from your phone and this will take you to a page that simply says Download here .
Click on this and you will be taken to the Apple iTunes Store to redeem a code (not the App Store) in the top right corner
Click Redeem and the app will download. You may need to input your password if you have not got face recognition/touch ID enabled.
Alternatively, you can click on the link here from your phone.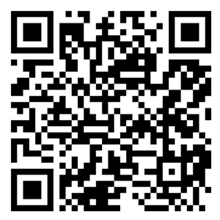 Is this just for Trust mobile phones?
No, if you can access this via your Trust mobile phone you can do so however, the app can be downloaded onto your personal smartphone. If you have any queries or need help, please email hr.enquiries@geh.nhs.uk
Notifications
Once you have downloaded the app you can then click on the i for information which is located above the Trust logo on the main homescreen. There are two buttons there. Click on the bottom one and you can then pick notifications if you wish. This is useful for alerts and to receive a notification when At a Glance is published.
Suggestions
If you have any queries about the staff app or suggestions for new content please email hr.enquiries@geh.nhs.uk